Modular scaffolding sale
We offer to buy new modular scaffolding ALTRAD ROTAX.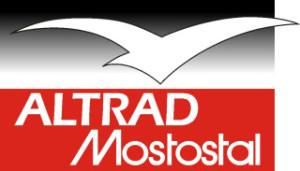 You can see samples in the warehouse of JD MĀRKETINGS at 2 Rītausmas Street, Riga.
We deliver any number in the bundle you have selected.
Operative delivery ex works.
By purchasing ALTRAD MOSTOSTAL modular scaffolding, it is possible to rent additional amounts or auxiliary elements of modular scaffolding from JD MĀRKETINGS rent warehouse, located at 2 Rītausmas Street, Riga.
Please inform about your requirements by filling out section INQUIRIES or by contacting representatives of JD MĀRKETINGS:
Egils Grudulis
Vitālijs Zuts
Dairis Osvalds
Juris Boļšakovs
mob.: +37127886669
mob.: +37128381968
mob.: +37129494491
mob.: +37129496862
E-mail: egils@sastatnes.lv
E-mail: vitalijs@sastatnes.lv
E-mail: dairis@sastatnes.lv
E-mail: juris@sastatnes.lv